KANE LASER
Kane Laser is a family run business based in Ennis, Co. Clare on the west coast of Ireland.
We have been providing high quality signs, plaques and product identification tags since 2009. Working with a range of products such as stainless steel, traffolyte and aluminium we laser engrave signs for indoor and outdoor use.
Signs, plaques and identification tags are available in a range of colours and sizes. We guarantee you competitive prices, high quality finish and a quick turnaround on your order.
We will also source, supply and laser engrave bricks for your fundraising campaign.
Kane Laser has also been tasked by our customers to engrave directly onto products ranging from surfboards, iphone cases, bronze bushes, wine bottles and crystal.
In 2012 we launched Irish Gift Solutions - an e-commerce website showcasing our range of personalised Irish gifts. We specialise in using native Irish raw materials such as Slate, Bog wood, Ash & Marble, to design a range of gift products perfect for all occasions.
We personalise our products in unique ways for the occasion, the receiver and the giver as required.
We will work with you to design the product you want and email a layout for approval prior to creation. You get exactly what you want, and we get exactly what we want – satisfaction of a job well done!
We welcome the opportunity to provide you with a personal service and to design an industrial product, gift or commemorative plaque to meet your requirements.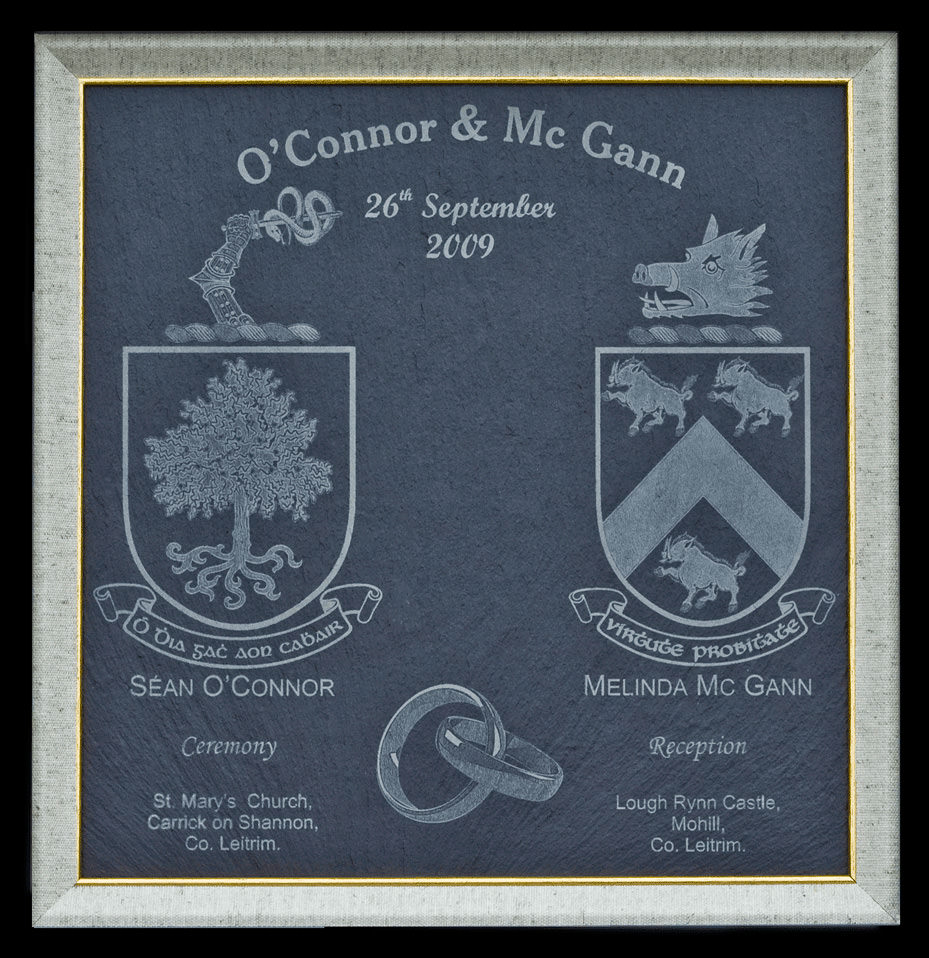 ---
Contact